09 May 2023
MAY 9: THE DAY WITH TRIPLE HISTORICAL SIGNIFICANCE
The Independence Day proclaimed in 1877, the Victory of the United Nations Coalition in the Second World War in 1945 and Europe Day - historical events that deeply marked Romania's evolution are occasions for celebration for the Romanian people, on 9th of May.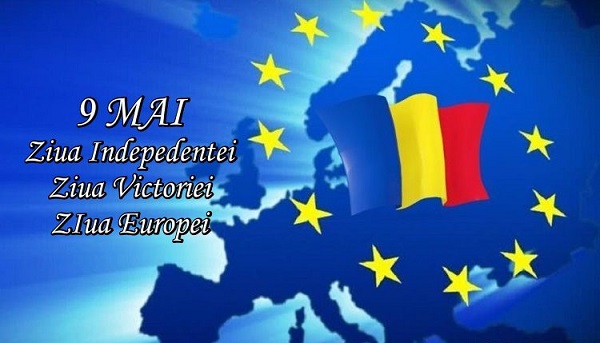 The Independence Day proclaimed in 1877

On May 9, 1877, Mihail Kogălniceanu, Minister of Foreign Affairs, delivered a memorable speech in the Parliament declaring that "we are independent, we are an independent nation" and thus proclaiming Romania's independence from the Ottoman Empire. The Assembly of Deputies proclaimed the State Independence of Romania, thus opening the way to the international recognition of the right of the Romanian nation to decide its own fate.

The proclamation of independence was to be consecrated and defended on the battlefield by the participation of the Principality of Romania in the Russo-Turkish War of 1877–1878 and then recognized by the European powers.

Victory of the Allied Powers over Nazi Germany

More than half a century later, on May 9, 1945, millions of people experienced the joy of capitulating to the Third Reich. And by signing the act of unconditional surrender of Germany, which took place at the Soviet Headquarters in Berlin, ended World War II on the European continent, a war that cost the lives of over 40 million people and immense destruction.

Europe day

On 9 May 1950, five years after the end of the Second World War, the French foreign minister, Jean-Baptiste Nicolas Robert Schuman, proposed the implementation of a plan developed by the French economist Jean Omer Marie Gabriel Monnet, considered the architect of European Union, by placing the production of coal and steel under the control of a common authority, in order to control in this way the production of armaments and the possibility that a future military conflict could be avoided. The European Coal and Steel Community (ECSC) was hereby established by signing the Treaty of Paris on 18 April 1951.

This moment is considered decisive for the establishment of the European Union, and the leaders of the European countries present at the Summit of the European Council in Milan in 1985 decided that May 9 would become Europe Day since then.